Are Beans Low Carb and Keto Friendly?
Are Beans Low Carb and Keto Friendly?
Should beans be avoided on keto?
When it comes to the consumption of beans, it is essential to understand the different types of beans and their macronutrients. For example, if you eat a lot of pinto beans and black beans, you'll naturally end up consuming a higher amount of carbs breaking your state of ketosis. These types of beans can be consumed if you're following the cyclical ketogenic diet (carbs 1-2 times a week).
However, there are other varieties of beans like Black Soybeans which can be eaten on a regular basis because they contain minimal amounts of net carbs. Other bean types like the kidney beans can also be eaten whilst monitoring your carb intake.
Therefore, if you want to keep following the keto diet, you should be careful about what type of bean you choose to eat. Try collecting information about the nutrient content of the different varieties of beans and play it safe by ignoring those that contain higher amounts of net carbs.
Because beans are known to push people out of ketosis, we recommend keeping a diary of the number of grams you consume and to check using a ketosis tester if your ketosis state has been affected or not.
How and when do beans fit into a low carb or a ketogenic diet?
Eden Black Soybeans and white kidney beans are both keto friendly and fit into a low carb or ketogenic diet. A half cup of soybeans contains around 120 calories, six grams of fat and one gram of net carb fits well into the category of a keto diet. You can eat them on a regular basis and not be concerned with being kicked out of ketosis.
Kidney beans, on the other hand, are high in carbs but can still be consumed limited on a keto diet. They have about 110 calories, very little fat and 12 grams of net carbs.
The standard keto diet or SKD consists of higher fats, moderate level of protein and smaller amounts of carbs. However, once your body gets acquainted with the keto diet, and if you're physically active on a regular basis then you'll naturally need to consume higher amounts of carbs.
There are different variations of the keto diet, one of them being called the targeted ketogenic diet or TKD. This is more suitable for people who are physically very active and/or play a sport and require larger amount of calories. This variation of the keto diet allows for greater consumption of carbs going up as high as 80 grams. That's an extra 40 grams more than the standard ketogenic diet. The additional amount can be consumed both before and after your workout so that you do not lose out on your energy requirements.
The third variation described here is called the cyclical ketogenic diet or the CKD. This follows the same pattern as the standard ketogenic diet for about five days a week. But the other two days, also know as cheat days is a period of carb backloading which means eating up to 75 grams of carbs if you're eating below 30 grams on most days.
Backloading helps to replenish the levels of glycogen in the body. Many athletes use this strategy for increased performance during their workouts.
What are beans? What types are there?
Beans come from leguminous plants. The difference between leguminous plants and other plants is that legumes contain properties that help replenish the soil with nutrients. Thus, they are often planted almost like grass between planting season to replenish the earth. The two main kinds of beans that are used worldwide are black beans and pinto beans both rich in fiber and proteins.
What benefits come from beans?
1. Excellent source of proteins
For those who are unaware, beans are one of the best sources of plant-based proteins. Certain variations of beans are very low on calories. Thus, making it beneficial for longevity.
Apart from proteins, beans also contain sodium, potassium, folate, zinc, phosphorous and many more types of nutrients that are useful for the growth of our body. These nutrients can help fight against fatigue, irritation, lowering of appetite, weakness and fluttering of the heart.
3. Source of antioxidants
Antioxidants like polyphenols are present in beans which benefit the immune system for fighting against cancer and physical signs of aging. This is known as one of the popular significant benefits of consuming beans amongst ketonians.
Beans help reduce high levels of cholesterol in the body and can therefore be advantageous to the health of the heart. Consumption of beans have shown to lower the chances of an individual experiencing a heart attack.

5. Beans help reduce chances of cancer
Because of their anti-inflammatory nature and the presence of antioxidants, beans end up reducing the chances of cancer.
6. Beans boost metabolism and reduce the risk of diabetes
Beans contain a lot of fiber making them great for increasing our metabolism and burning glucose in our bodies. Soya beans especially reduce the risk of diabetes because they helps increase the production of insulin.
7. Prevention of fats accumulation in the liver
Accumulation of excess fat in the liver can lead to various diseases in the body since the liver won't be able to help in the process of digestion anymore. Eating beans will help combat the accumulation of fat in the liver which will work wonders for our body.
8. Helps control your appetite
Irresponsible overeating can also lead to health issues if not controlled. Beans help control your appetite and leads to better digestion.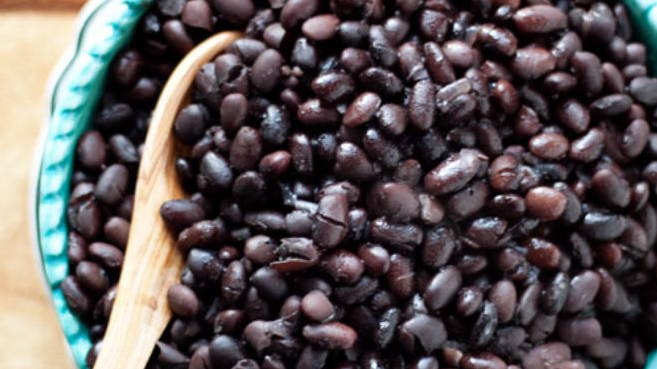 Bean recipes to include as part of your keto lifestyle
Now that we've discussed how and when beans can be incorporated into a keto diet, it's now time to dive into some well known easy keto recipes you can enjoy!
Keto three beans salad - Net carbs: 5g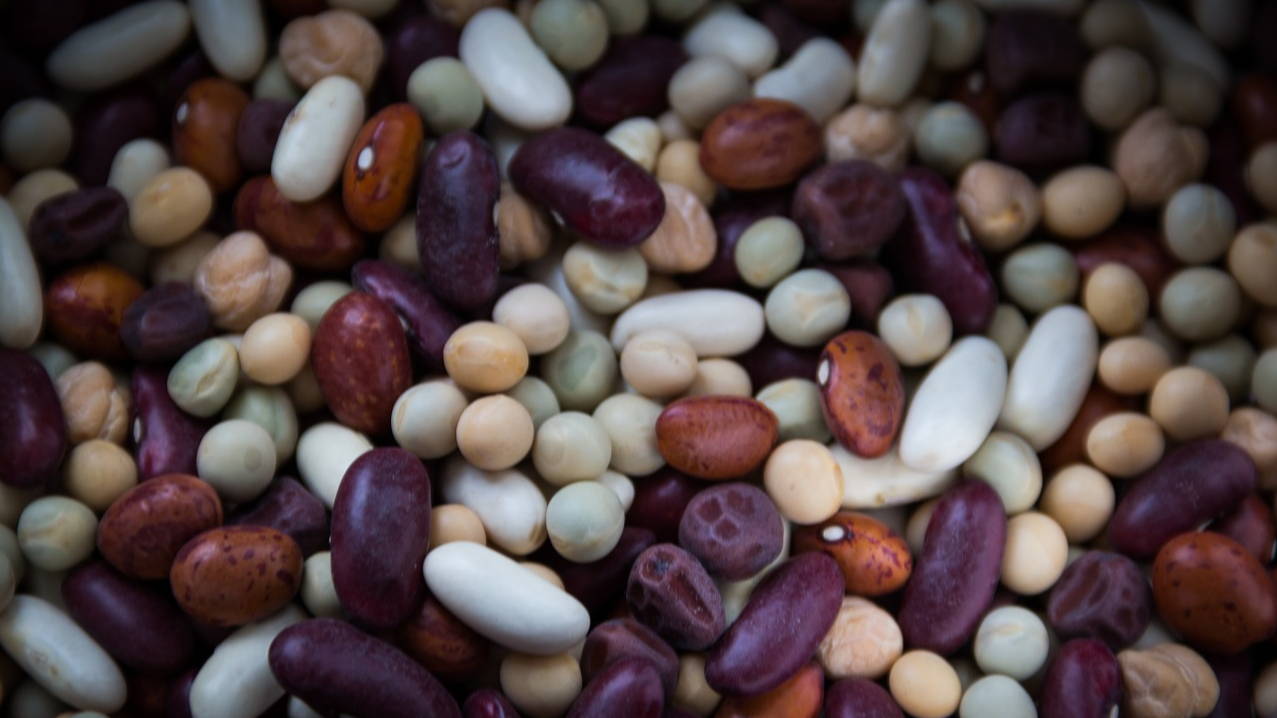 Half a cup of cooked green soya beans with the skin peeled.

A full cup of black soya beans which is to be thoroughly cleaned.

Three cups of green beans that should be diced into smaller sizes.

Fresh lemon juice

Lemon Zest

Salt and pepper as per requirement

A tiny bit of Dijon mustard

Olive oil

Apple cider vinegar

Basil leaves
Add the green beans to a large bowl and pour a cup of water in to it. Now, heat this in a microwave. After it is boiled, drain the water from the bowl and put the beans in a bowl of ice water. This should be done for just about a couple of minutes. Now, drain the water again and add the black and green soybeans in the mix. Marinate and mix it well and keep aside.
Now take the lemon juice, the lemon zest, salt and pepper, Dijon mustard, olive oil, apple cider vinegar, and basil leaves and mix them well together. Add this mixture to the beans and mix it thoroughly. The three beans salad is ready to be eaten. You can chill the salad for an hour or so if you want.
---
Green bean fries - Net carbs: 2.5g
About 350 grams of green beans.

One egg

Less than one cup of parmesan cheese, grated.

Salt, pepper, paprika, garlic powder as per taste.
Heat the microwave to about 400-degree Fahrenheit and chop the green beans evenly. Now add the grated parmesan cheese with salt, pepper, paprika and garlic powder till they are evenly mixed. Whisk the eggs in a large bowl to make a batter to dip the beans in and coat it with egg wash.
Now cover the beans with the mixture of parmesan cheese and add some more cheese into it. Up next, place the beans on a baking sheet and bake for about ten minutes till the coating of cheese turns golden brown in color. Cool it for a while and then serve it with your choice of dip on the sides.
---
Bacon green beans - Net carbs: 2g
About 250 grams of green beans.

A few slices of bacon cooked and chopped.

Avocado Oil

Gluten-free tamari sauce

Salt and pepper as per requirement.
Boil the green beans in water till they are a little soft. Cook the bacon in avocado oil and then chop it into tiny parts. Add the beans in the pan along with the bacon and cook until they are slightly browned and crispy. Now, put tamari sauce, salt, and pepper before mixing them well together and serving it up to eat! Voila!
---
Green beans with lemon and almonds - Net carbs: 6.5g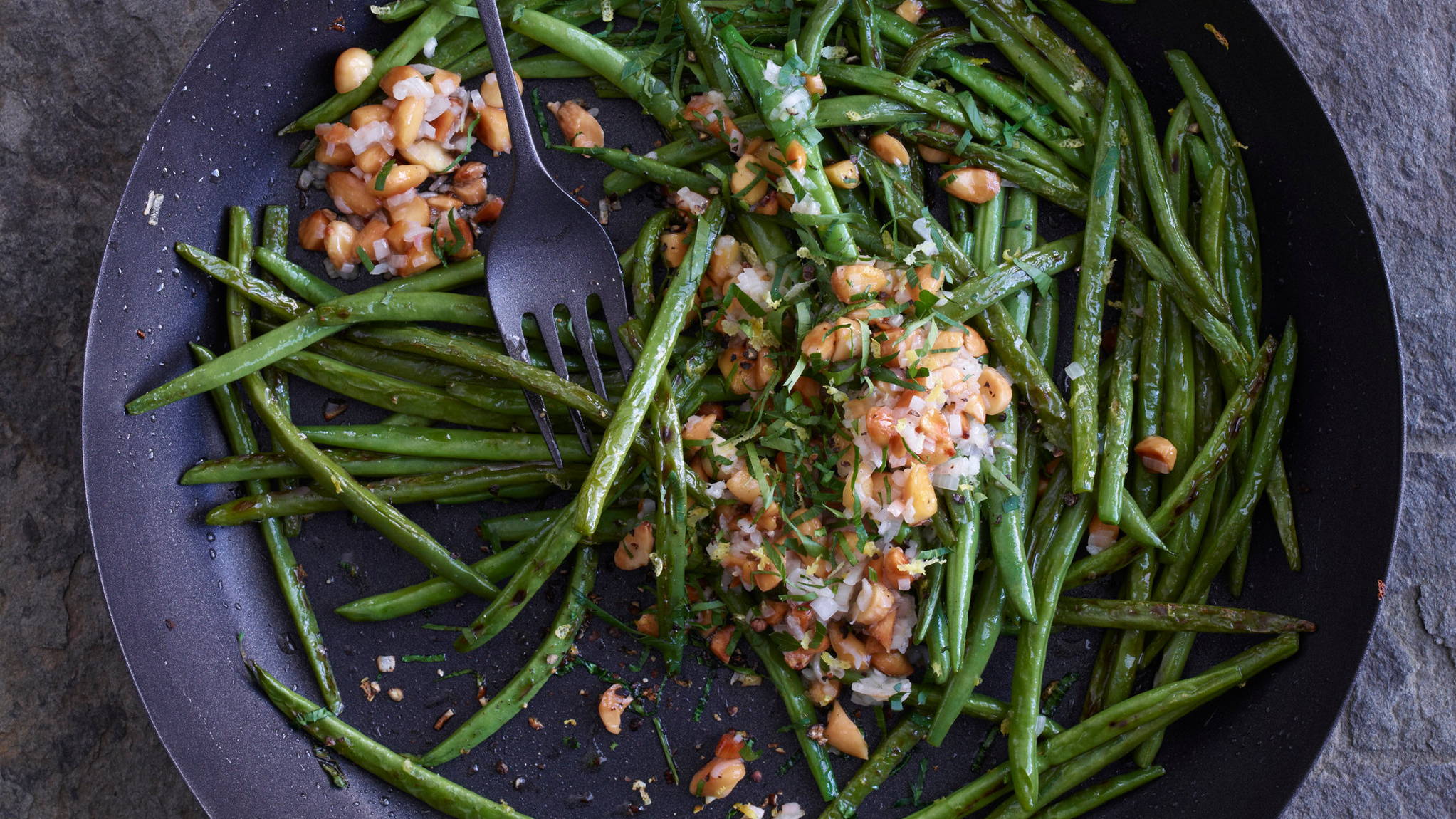 About 450 grams of green beans with the fibrous ends cut off.

Lemon juice

Salt to taste.

Extra virgin olive oil.

Cloves of garlic that are chopped into thin slices.

Almonds which should be sliced.
Steam the green beans till they are crisp yet soft that is they are not chewy. While the beans are still warm, put them in a bowl and add the lemon juice as well as the salt. Mix them well together and keep the container away. Now heat a pan and add olive oil in it for cooking. When the oil turns hot, add the almonds, it is always better if the almonds are organic. Now cook the almonds till they are browned. Add the slices of garlic to the mix and cook till it has taken on a beautiful golden-brown color. Now add this mixture to the bowl of beans and mix well. And it is all ready to be served,
Cook and eat your meal in less than half an hour!
---
Green bean casserole - Net carbs: 5.8g
Three cups of green beans

Half a cup of onions that are chopped well

Cloves of garlic that are finely chopped

Butter

Heavy cream

About half a cup of chicken stock

Mushrooms

Xanthan gums

Salt and pepper

Pork rinds
Boil the green beans in a bowl after cutting off the fibrous ends of the beans. Cook it well. Now combine the onions, the garlic, and the mushrooms. Heat up a pan and add a bit of butter. Cook the mixture of onions, garlic, and mushrooms in the butter until they are well done. Now, boil the cream and chicken stock together and let it simmer for about twenty minutes.
Now, put in the xanthan gum in the broth. Wait till the broth becomes more consistent. Now, add the green beans in the sauce until they are covered with it and now move the seeds to a pan. Now add the pork rinds, that should be cut into tiny pieces. Now cook the entire dish for about ten minutes in a microwave and serve it while it is still hot. This dish is a little more time consuming but totally worth it!
Feel free to add chili to spice up your meals if you prefer. Tomatoes, can also be added moderately as they contain carbs.