Best Keto Recipes That Are Family Friendly
Best Keto Recipes That Are Family Friendly
If you have decided to take on the keto diet as a family, it could be a wise idea to consider looking up some recipes that are going to be enjoyable for the whole family to eat. As it can be difficult to keep kids on a low-carb diet without temptation, there are a number of excellent keto friendly recipes that re-create family favorites.
Making sure that your child can enjoy a keto friendly dinner can help to make sure that you don't have to create separate meals. Low-carb recipes that you can also feed your kids can really simplify your at-home meal prep. Here are some top ideas for the best keto friendly recipes that are also family-friendly:
Slow Cooked Bacon Cheeseburger Pie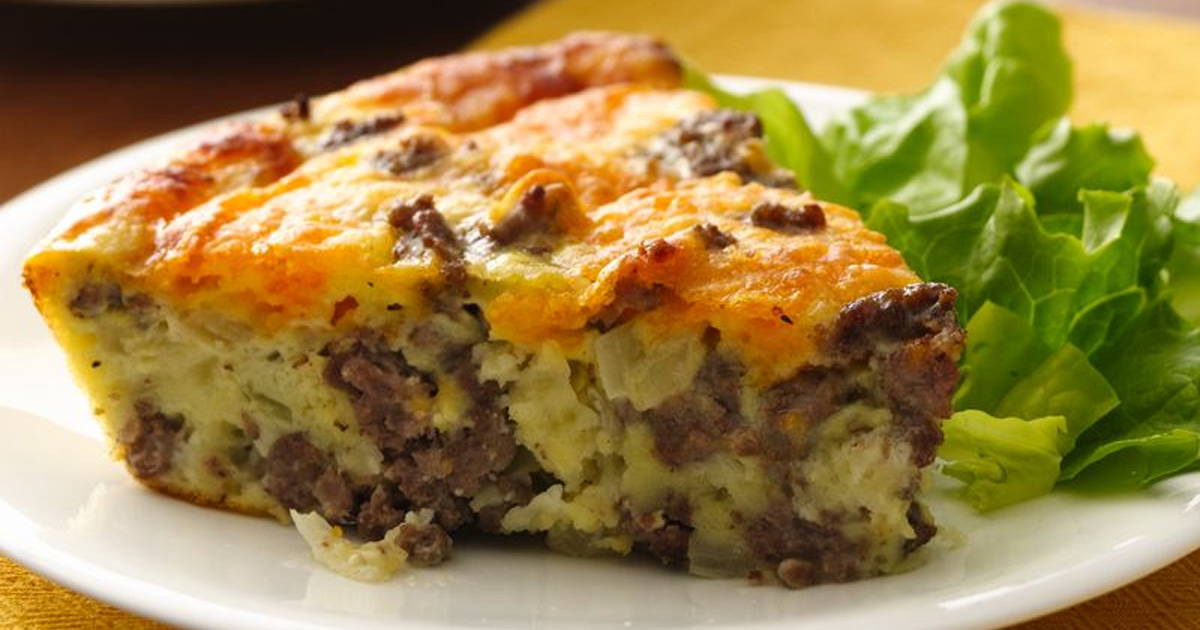 As a delicious low-carb option this is the perfect alternative to a traditional meatloaf that you can cook all day in your slow cooker. If you're looking for a great meal that you can cook up on the go that will give you the flavor of a nice summer burger, this bacon and cheeseburger pie is a great option that the whole family is going to love.
Some of the main ingredients like garlic can actually work at reducing your blood pressure and cholesterol levels. This is a highly nutritious seasoning that's also very low in calories and it gives this dish a lot of flavor.
The dishes also filled with many eggs which can deliver minerals like zinc, iron, copper and vitamins like vitamin B two, vitamin D and B12. Eggs are a high quality source of protein alongside the ground beef in this dish and this can be an extremely healthy choice for your family.
The bacon for flavor in its lean format is rich with omega-3 fatty acids that can improve heart health as well as healthy nutrients that will improve your diet and help you feel full.
To begin with cooking cheeseburger pie you need to start with six full slices of bacon, a pound of ground beef, to full cloves of garlic, salt and pepper, 4 ounces of cream cheese, six eggs, and 1 1/2 cups of shredded cheese. You can also use hot pepper flakes if you'd like to make it spicier.

Start by greasing the slow cooker with butter or olive oil. Expect at least four hours of cook time to begin this recipe.

Cook the bacon until crispy and remove the grease by using paper towel on the bacon strips then discarding the bacon fat from the pan. Set aside the cooked bacon.

Add ground beef into a medium skillet mixing in the hot pepper flakes and garlic seasoning with salt and pepper. Drain at the grease and then add the mixture into the slow cooker sprinkling on the shredded cheese and three quarters of the bacon bits.

Mix together the cream cheese and eggs in a bowl until they are completely smooth and then pour the mixture over the ground beef. Cook everything for 3 1/2 to 4 hours.

Sprinkle on the rest of the cheese and let it melt for about 10 min. placing the rest of the bacon bits on top of the mixture.
Stuffed Flank Steak Fajitas
The whole family loves fajita night and this unique style of stuffed flank steak with onions, cheese and peppers will certainly help you to satisfy your cravings. This dish can take a bit of prep work but it can create a barbecue favorite or oven favorite that's sure to please the whole family.
The main ingredient of this recipe being the steak contains a healthy amount of zinc and proteins that can help to boost your immune system functions. Vitamin B12 is in rich amounts in flank steak.
Red peppers are also included here and they have over 200% of your daily value of vitamin C. They also contain vitamin B6 and powerful antioxidants that can enhance this dish.
To begin producing this dish you're going to need avocado or olive oil, three types of peppers or 2 large red peppers, a thinly sliced half onion, taco seasoning and 1 1/2 pounds of flank steak that is butterflied and ready to stuff. 4 ounces of pepper jack cheese can also be added for flavoring.

Start by preheating your grill to a medium to high level or heating up your oven to the same temperature.

Line a large skillet with oil and make sure that it is heated to a simmering temperature. Sauté the peppers and onions until they are just tender over 5 min.. Add in the taco seasoning and cooked them for an additional 2 min..

Lay down the flank steak on your counter and sprinkle salt-and-pepper over the inside and outside. Arrange together the onions and pepper laying down with the grain of the meat and leave around 2 inches along the ends of the meet with zero filling.

Line the cheese along the top of the vegetables.

Begin by slowly rolling the steak towards the uncovered and tightly and secure the role with several pieces of kitchen twine.

Place the steak over direct heat for 2 min. per side and then let it sit under indirect heating to warm up to temperature. If you have an oven thermometer make sure that the steak is sitting at 135° for medium rare temperature. What the state rest for at least 10 min. before slicing and serving.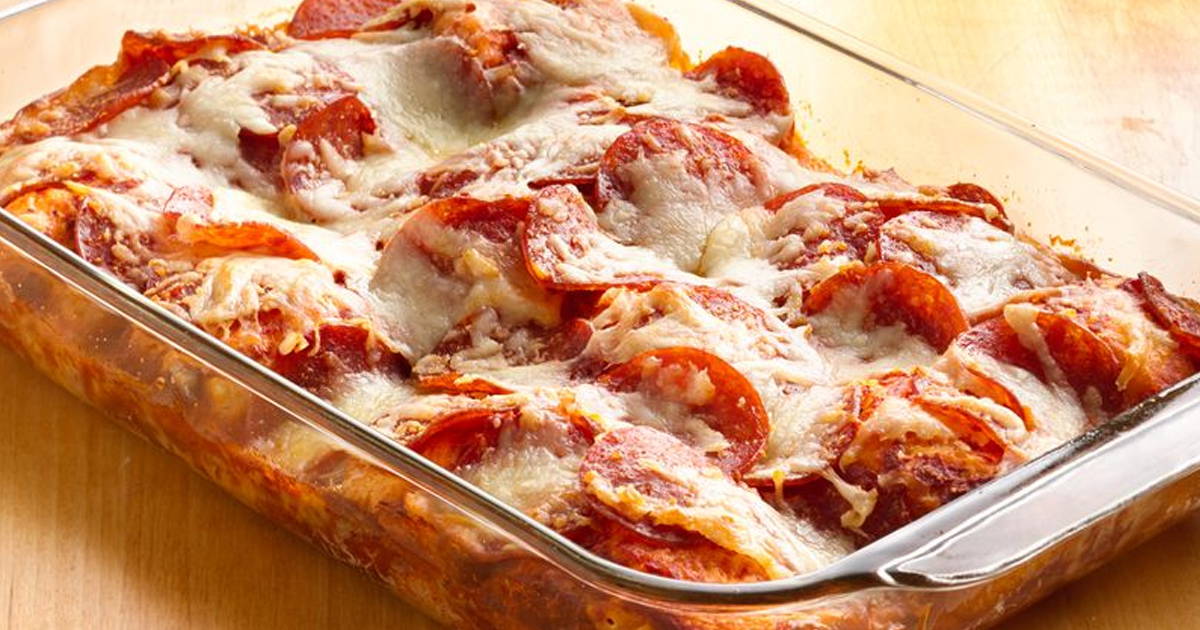 It's tough to enjoy a keto diet without the occasional family pizza night. This deconstructed pizza casserole can be an excellent way to get your pizza craving in while still avoiding carbs.
This dish contains Italian turkey sausage which substitutes for pepperoni. This can help to save you some extra calories and reduce in the recipe. Turkey is also extremely high and lean proteins.
There's also a large number of mushrooms in the dish which can contain extra antioxidants. Mushrooms are a great boost for your immune system and are known to have high trace amounts of selenium. The essential nutrients that you can find in almost any variety of mushrooms can really complement this dish and its health effects.
To get started with this recipe you'll have to get together five full links of uncooked turkey Italian sausage, dried oregano, 12 ounces of fresh mushrooms, when a half cups of grated mozzarella, 15 slices of regular pepperoni cut in half, one can of diced tomatoes, olive oil and salt-and-pepper.

Start by preheating your oven to 400° and spray down a casserole dish with the olive oil.

Place the diced tomatoes into a separate colander and rinse them down with cold water. Dry them out with paper towels.

Please olive oil in a nonstick frying pan and pulled the sausage out of its casing to cook it together until it's browned.

Wash the mushrooms and slice them into thick slices that will going to the casserole.

Place a layer of sausage in the bottom of the casserole and top it with the drained and dried tomatoes. Play some seasoning like dried oregano and salt-and-pepper in on the next layer.

Rinse out the pan to remove the extra grease from the sausage and begin browning the mushrooms. Layer the mushrooms after their done cooking over the sausage and tomato in the casserole dish.

Cut pepperoni's in half and sprinkle the mozzarella over top of the next layer in the casserole laying the pepperoni on top in an even spacing.

Bake the mixture in the casserole dish for 25 min. until the cheese is properly melted and browning along the edges.
Consider each one of these top family-friendly dishes if you would like to try out the ketogenic diet together!