Chipotle for Keto: Should You Have It?
Chipotle for Keto: Should You Have It?
With numerous weight loss programs and plans offered, losing weight has become less difficult to achieve. But the fact about putting in an effort and sticking to your willpower remains the same. There are amazing plans out there claiming to reduce weight or cut the fat in less time or effectively, however, which one to choose might be puzzling. So, are you looking for an apt plan to start your weight loss program?
Over the years, researchers have come up with beneficial ideas about how to make people feel good about themselves physically if they really want to shape up. Keto being one of them has been considered among the most effective plans that people can opt for, depending on their food choices and willpower, again.
Today, Keto is the lasted trend among weight loss programs, which people have chosen and also vouched for. Celebrities too have a lot to share about their experiences with Keto weight loss plans, adding another value to it.
If you are new to the idea and haven't quite understood how Keto works, let us help you with that. Opting for a Keto diet is setting your body to a 'very low-carb routine'.

Why? Reason being: carbs don't let the fats burn easily. Our body takes Carbs as it's the first priority, leaving the fats alone till required. What Keto does to you is a little different. It uses fat to burn fat inside your body!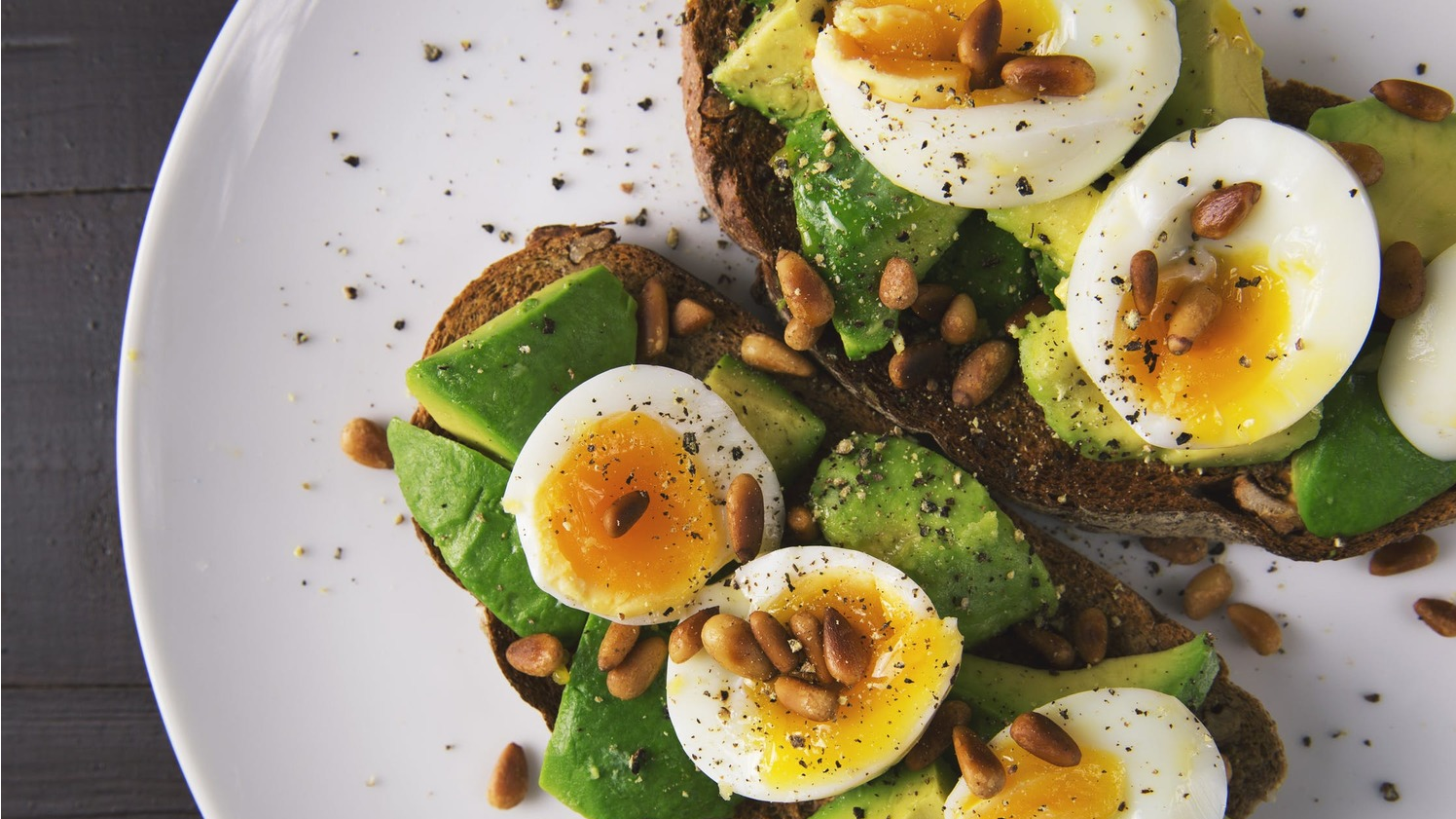 A plan that utilizes fat as a source of energy and keeps away carbs, cannot be too boring to start with. After few days of following a Keto routine, your body enters a state known as Ketosis.
Ketosis is a process in which the body goes through a low-carb phase, letting the body use fat instead, to generate energy. It is a normal metabolic process that everybody constantly goes through, but it's slightly different here.
Once your body is accustomed to this diet plan, it switches its fuel supply from carbohydrates to fat on a regular basis, 24/7. The 'Can Eat' list in this diet plan (scroll down to check the list), is much better than another healthy dietary plan available out there. For non-vegetarian dieters, a range of items such as meat, seafood, eggs are quite normal, yet, skipping any sort of aerated drink is a must (not even dietary Coke!)
Now, you might be confident about the Keto diet plan, because striking off aerated drink isn't a huge deal, but wait! If you remember from the excerpts above, we clearly mentioned that opting-in for a Keto diet is opting-out of Carbs. So, anything that provides carbs is a NO for you.
Well, we are talking about many items such as bread, pasta, corn, fruits, rice, beans, baked goods, juice and beer. Basically, it's giving up on sugar and starch! So there you go; a list of things you need to look away from, that actually goes in your regular stock.
This might sound weird and intolerable to follow, but hang on in there, we have something to suggest for you. If you are a huge Mexican food fan and have been wondering, what can you really eat to make life less miserable while chopping off carbs from the diet, Chipotle is one good alternative!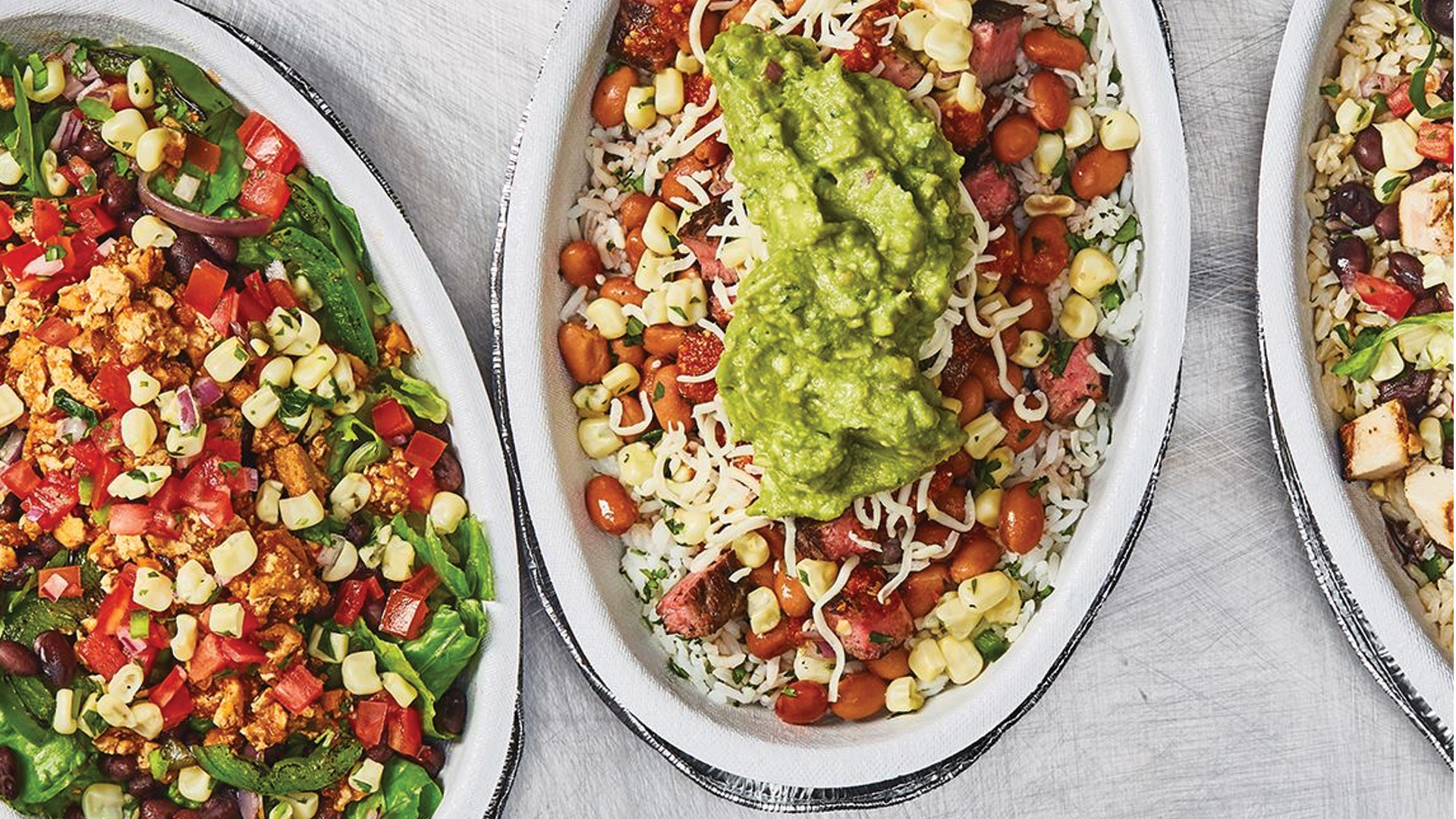 Just to set the context, we are talking about dietary food and not something that suits the taste buds, but we are helping only to make the whole journey less boring and much bearable for you. This joint concentration is majorly on tacos and burritos, and is quite known all over for serving burritos the size of a baby; but their menu is not limited to just that, really!
The list of options might be less for you to make a choice from, but honestly, that is what makes this place unique. These guys stock up fresh vegetables, meat and other ingredients, and try their best to avoid spoilage, consequently, keeping the menu simple and short helps in getting away with the fresh items at the earliest.
Can you eat Keto in Chipotle?
With a lot of Keto-friendly options in the menu, Chipotle might rank the first in your list of go-to food outlets. One remarkable thing about this place is the available selections for people with dietary restrictions, which caters to non-vegetarians, vegetarians, vegans and Keto followers.
If you are a non-vegetarian, the meat, seafood, egg options will keep you engaged, and even the vegetarians would love the diverse servings on the plate with sour cream and cheese at the least; however, a Keto vegan might have little option, limiting the menu to lettuce, salsa, guacamole and tofu (known as sofritas at Chipotle).
So, the answer to a Mexican food lover would be 'Yes' to a Chipotle affair.

What to eat while at Chipotle for Keto?
Their bestselling tacos and burritos are not for you if you are on a Keto Diet, we're sorry to break the news. But a burrito bowl is quite an interesting take. A low-carb burrito bowl will skip the tortillas and give you a nice salad feel, with a much healthy option.
Take the protein and add some lettuce, along with sour cream, cheese or guacamole, anything that suits you. Also, omit the sweetened drink, it'll save you from guilt later.
The best part about the burrito bowl is the carb intake in each serving. It's impossible to wedge out carb from your diet completely, but a low-carb option is totally cool.
In this healthy bowl, what you get is the following:
Chopped pieces of meat

Cheese

Salsa

Guacamole

Lettuce

Sour cream
You've summed about 5-6g of carbs and 650-700g of calories. Here's your bowl of a healthy burrito, minus the tortilla just what you need for a Keto diet.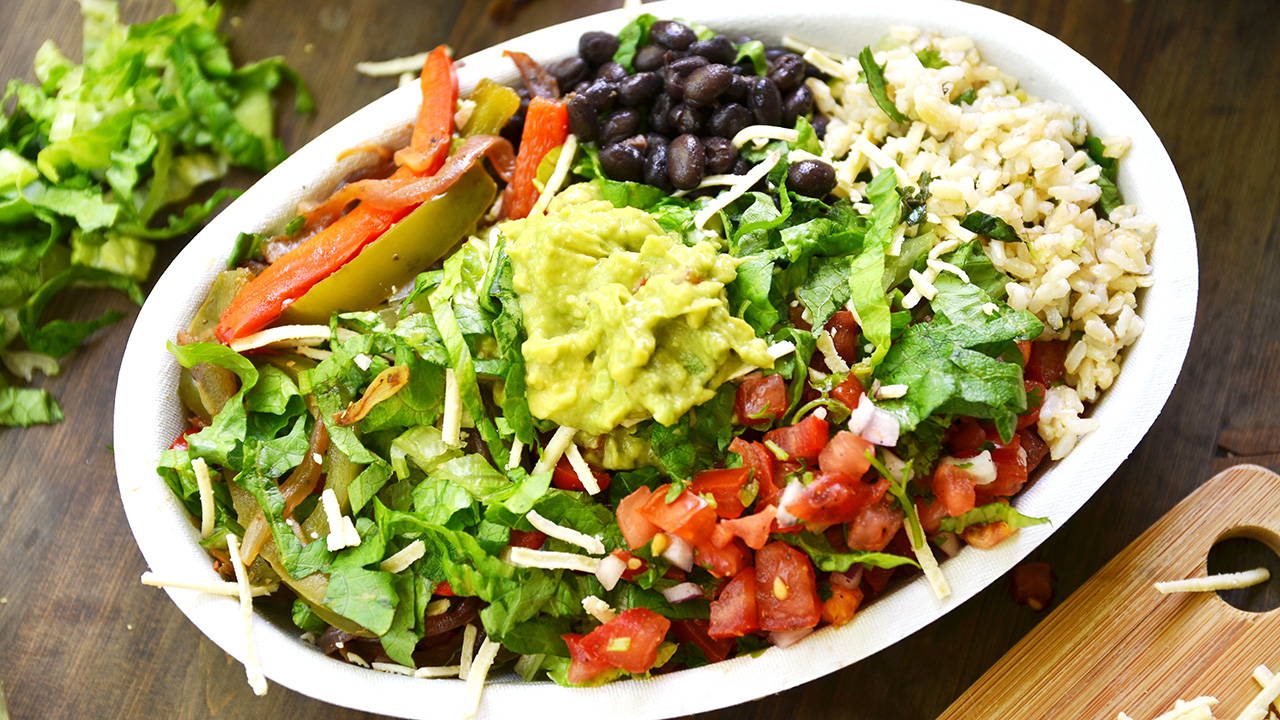 Another really interesting fact about why Chipotle will allow you to make your own decision is the 'Nutrition Calculator' that they provide at their joint. Picking your choice of ingredients and getting them to match up with your goal is a bliss.
Keto Option for Vegetarians at Chipotle
If you are a vegetarian and worried about what options you have in a place like this, there is a vegetarian pick as well. But since excluding carbs is the fulcrum of the whole Keto idea, we sure need to keep in mind that rice and beans are a no-no for you too!
Worry not; you might go slightly higher on the carbs with the given options, but that definitely counts on a low-carb criterion.
By adding tofu (sofritas) or fajita vegetables, lettuce, guacamole, cheese and sour cream or salsa and queso to your bowl, you will consume just 12g of carbs.
To explain why vegetarians, consume more carbs compared to the non-vegetarians.
Meat has almost no carbs to provide, whereas the tofu that we consume carries about 9g carbs per serving on its own! Hence, the additional ingredients aren't too heavy on the bowl as is the tofu.
But there is nothing to worry. Tofu easily fits into the Keto plan, and a managed serving won't really hurt. Moreover, a source of protein in the diet is a mandate and skipping that only to avoid a few carbs is not a great idea.

Should You Have Beans on a Keto Diet?
Now that we have talked about Mexican food this much, we cannot dodge beans all the time. Beans are also a part of the cuisine, that in fact half of the population everywhere is in love with (Nachos with beans, Pinto Beans, Black Beans, Red Kidney Beans etc.) So if you're in love with beans, you would also want to know if they are safe to include in the diet or needs to be taken off the list as others.

Beans are generally rich in carbs, hence including them in the diet might not be a great idea. Having said that, we also may not have a broad idea about all kind of beans available to us, that can actually be helpful and are quite nutritious. Varying from 12g to 30g alone, beans are different as per their types.

Also, below is a list of 5 Beans along with their nutrition value to make you understand what you can add in your Keto diet and what you need to avoid.
Black Soybeans– One of its kind, black soybeans are rich in protein and fiber. Along with that, these beans are also full of minerals and vitamins, promoting weight loss programs. Adding them in your Keto diet can be a good option, provided you are careful of the quantity.

A half cup of these beans will serve you 1g of carb along with 7g of fiber, making it about 8g of total carbs intake. But the best part it, these also provides you with 11g of protein and 120g calories! So black soybeans are quite welcome in a Keto diet.



Lima Beans–Also known as butter beans for their starchy and buttery texture, lima beans are widely used because of its taste. Depending on the maturity of lima beans (baby or matured), carb content varies. Generally, people in Keto diet plan opt for black soybeans or lima because these are known to be keto friendly, and the latter contains only 20-30g of carbs per 100g serving.

Lima beans are high in dietary fiber, that helps in keeping the sugar levels under control. However, these aren't too beneficial for someone who is dieting.



Black Beans –Black beans provides high protein and fiber to the consumer. A keto dietary plan for vegetarians might include black beans, but not necessarily all the time. Reason being, along with a good amount of nutrition content in these little beans, the carb content is also relevantly on the higher side. In a serving of 100g black beans, you'll find 20-22g of plant-based protein and 63g of carbohydrates!

However, excluding them completely out of diet might lessen the vegetarian variety for you. Therefore, instead of including them as a main meal, you can use them in little portions on other dishes.



Red Kidney Beans –Red kidney beans are quite popular in several countries and striking that off completely from the menu could be disappointing for you. But, the intake of red kidney beans entails a lot of thinking. Reason being, the carb content is high along with protein and fiber.
A serving of 100g of these beans will give you 120-130g calories, 8-9g protein, 6-7g fiber and 22-25g of carbohydrates.
This might look a little better compared to the black beans, but again, limiting your intake is always advisable, given the stringent plan you're planning to or are already following.



Adzuki Beans –Similar to the above-mentioned beans, Adzuki beans too have good nutrition value but stays high on carbs. These beans too have a good content of protein, fiber, minerals and vitamins, however, including them in a low-carb diet can look risky. In a serving of 100g, you'll receive a total fat of 0.53-1g, 12-13g of fibre, 19-20g of protein and 62-65g of carbohydrates.
One benefit you can derive from these particular beans is the way it fills you up. Any dietary plan can make you go hungry right after a couple of hours of eating. Adzuk beans, however, keep your belly feeling full, even if it's only a little portion. That will help avoid the intake of extra food, promoting a good diet.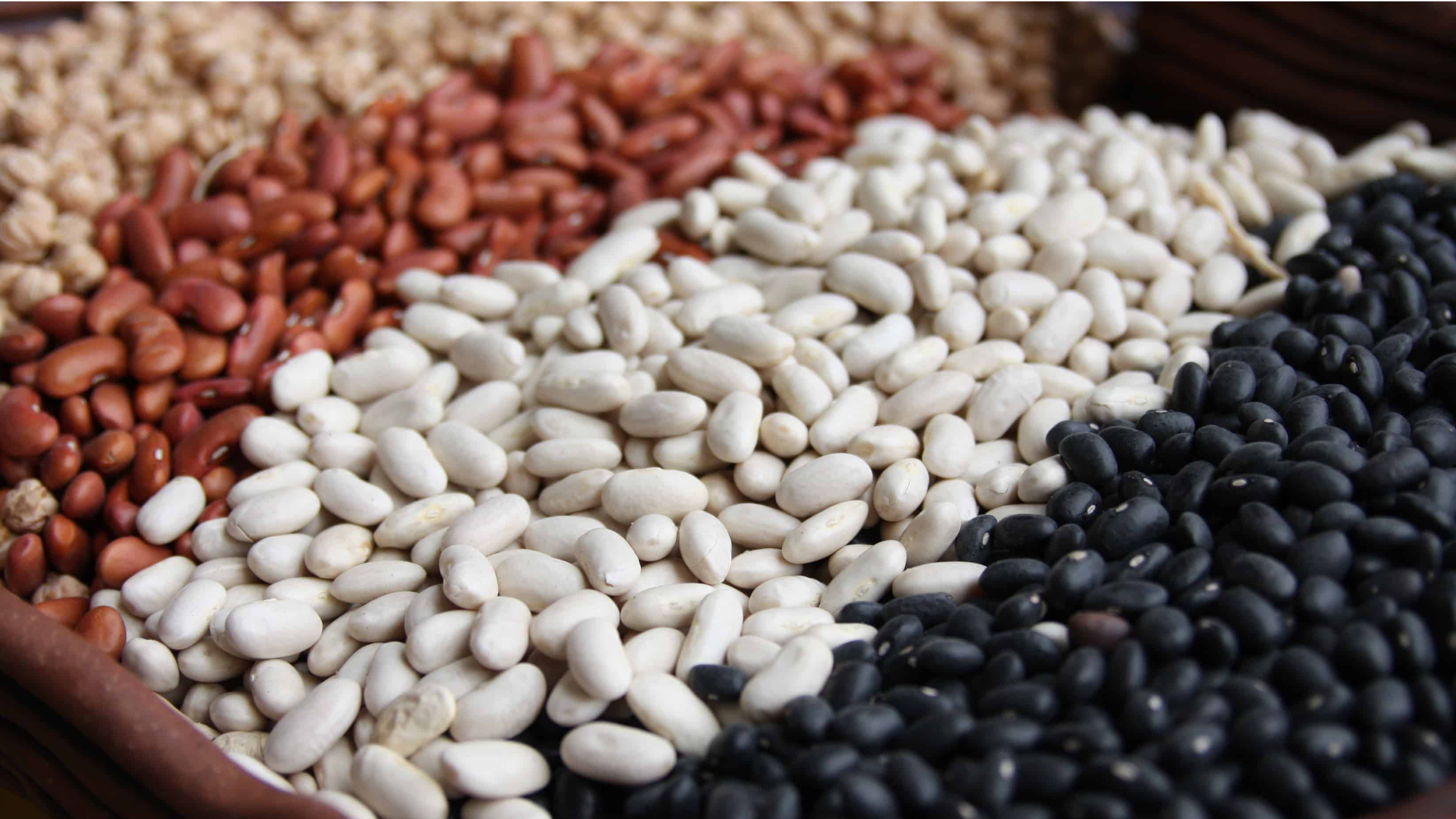 After helping with ideas on what you can eat in Chipotle, advising not to include a lot of beans might sound discouraging, everything in a recommended portion is never harmful or a waste.
Adding beans by keeping in mind its nutrition value, one can easily manage to make food look diverse and encouraging.
You've been reading about what to include and what to exclude from your diet for the Ketosis to work well, so far. Here is a summary of 'Can-Eats' and 'Cannot-Eats', for you during your Keto diet.
What You Can and Cannot Eat in a Keto Diet:
Here is a look at all that you should (and shouldn't) eat if you are looking to get the best results out from your keto diet.

Can Eat:

Meat- You can eat most meat items including chicken, pork, beef and even sausage though you shouldn't go overboard

Most fats and oils – Have more of Butter, Coconut Oil and Olive Oil,

Most Vegetables Work – Cauliflower, Cabbage, and Avocado, as well as some of the other veggie favourites like Broccoli, Zucchini, Peppers, are what you should be looking at

High-Fat Dairy and Nuts– Look at Heavy Cream, Cheese (soft and hard) and nuts like

Peanut Butter and Walnuts

Seafood – If you love fishes, try out Salmon, Snapper or even Scallops, Mussels
Apart from these, you can take a look at artificial sweeteners like blueberries, and the occasional champagne works great too. If you crave Indian food, the spices won't hurt too.
Can't Eat:

Fruits – Avoid citrus fruits like Oranges, and Grapes, or other fruits like Watermelon, and Mango.

Grains and Starches – You don't want more of wheat and rice in your diet.

Root Vegetables – While most veggies are good, avoid potatoes, carrots, and beets.

Grain Products – You also need to look to avoid cereal, bread, and cheesy items like pasta or pizza
Cheat Diet during Ketosis
While we thought every dietary plan needs a day of slackening, we might not have considered Keto Diet then. The plight of a person going through a stringent dietary plan for a long time is fathomable. However, the repercussions need to be well-thought-out before diving into an indulgence like that.

Considered that the Keto diet is quite unique compared to any other low-carb dietary plan, one following it has to be mindful of the dramatic after effect as well.


It is essential to understand that the process of Ketosis changes the way our body responds to what we ingest. Cutting down extensive amount of carbohydrates from the body and letting-in only fats, and then again, pushing down good amount of sugar and carbs for a day of satisfaction will make your body cycle go haywire.

Also, the worst you can do during cheat diets is permitting your body to ask for more. Those cravings that you have been working on so much, dealing with saying 'No' to mouth-watering dishes, will all go in vain.
JOIN THE KHC CLUB FOR KETO ARTICLES AND RECIPES
Thanks For Signing Up! We'll Be In Touch :)
This field is required
This field is required