Keto Peanut Butter: How Do You Take It?
Keto Peanut Butter: How Do You Take It?
We all can be honest about the guilty pleasure we hide deep down for the love of Peanut butter and alike. Over a loaf of bread or a cookie, a spoonful straight inside the mouth, or dipped finger for a quick splurge; this buttery spread makes you totally dazzled every time you try it differently.
Also, for people seeking protein for a reason would never miss on this little bottle. Gym trainers generally recommend their clients to include peanut butter in their diet, because it does not only provide protein but also fills you with high-fat. And given the taste of it, no one would ever say No to a treat as such.

If you are new to the peanut butter world and have only limited understanding of it, here is a small piece information we'd like to share first before taking you further.

Peanut butter is nothing but the little nuts being roasted and ground into a paste and are considered as an unprocessed food.
With so many brands selling bottles and bottle of Peanut butter every year, one can easily get distracted and end up buying one without noticing the ingredients. However, if you carefully go through the list, you would see that it includes added sugar, trans fat and vegetable oils. This in the future can cause several heath issues counting heart diseases as one.
Well, don't lose hope here. If you are willing to spend a little time on creating this amazing butter yourself at home, you're going to save so many unnecessary ingredients and some money too!

All you would need is Peanuts and a blender (salt is optional).
Roast your peanut in a preheat oven (to 350°F) for 10 minutes until light golden and oily on the top. Put them in a food processor and run it till it reaches a consistency of your liking, while checking on it every 10 seconds so that you don't loose the chunky texture (if that's how you like it).
There, you have your very own, home-made peanut butter.
Benefits of Eating Peanut Butter in a Keto Diet
If you are wondering about peanut butter fitting in your ketogenic-diet, here are few benefits that might give you a fair idea.
One major requirement for someone on a keto-diet would be pushing down fat in the body, and peanut butter does exactly that. This high-fat product contains 50% fat in it, which is a great keep.
Though we wouldn't really consider having peanut butter in the low-carb book with about 14g net carb in 100g serving, yet, it makes it to the list with other components that deserves a thought. The butter is high in fat and fiber, and is low in glycemic index.
Like we mentioned before, peanut butter is high in fat and protein. Though it does not cover the entire protein source, but 25g in 100g serving is not bad at all!
Peanut butter is said to have good amount of nutrients such as vitamins and minerals along with important antioxidants.
Can You Eat Peanut Butter on Keto?

When we talk about a Keto-diet, we generally have a list of can and cannot eats to refer from. Every little thing we include in the diet is never too perfect. In fact, there are a lot of food items that needs a second thought, though we are confident about including them in the list.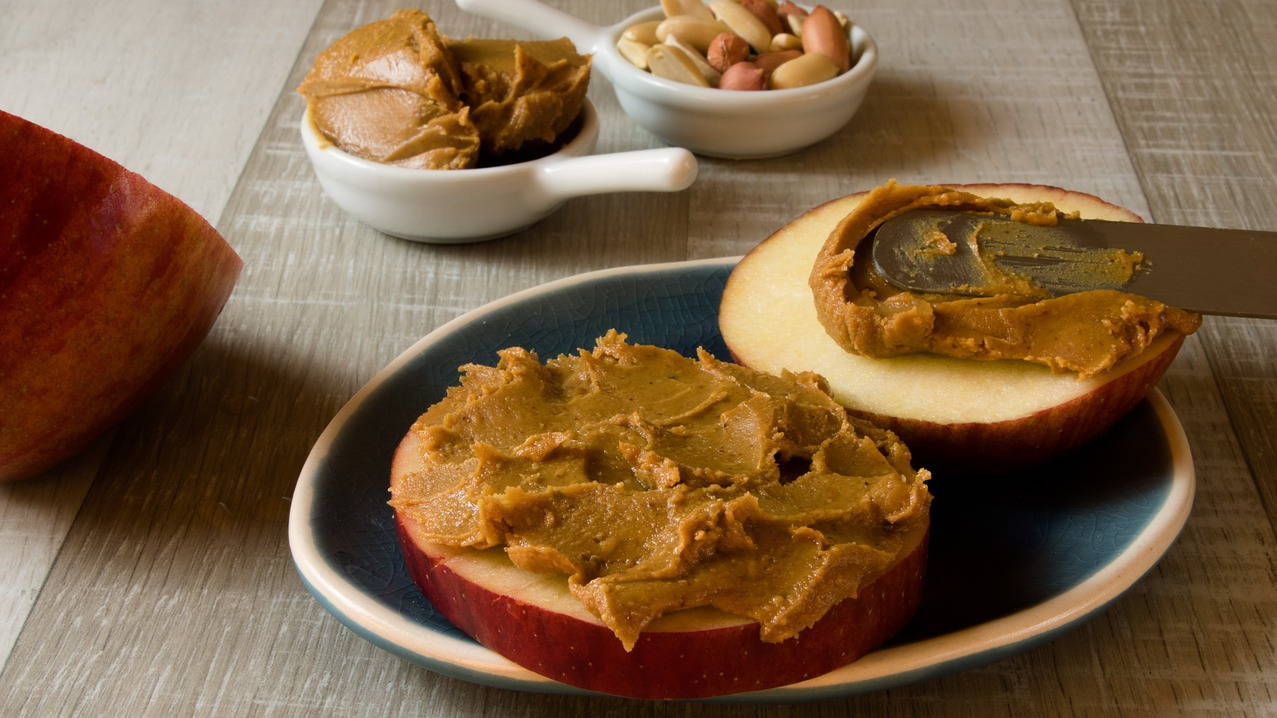 Peanut butter however, seems kind of safe to be included in the diet. Reason being, peanut butter is not eaten alone as a food and is generally preferred on something you are planning to eat. And, every two tablespoon of the butter gives you 16g fat and about 4g net carbohydrates. That is a safe amount to go for, without worrying about exceeding the carb content in your meal.
Should you worry about intake anyway?
This totally depends on the serving you are planning to indulge in, the kind of peanut butter you are scooping on your plate and how many days are you including it in your diet.
As mentioned earlier, the contents in the peanut butter (you buy from the market) might make the taste a little ahead of the unprocessed ones, however, you might want to jump to the home-made ones if you know the aftereffects of it.
The hydrogenated oils and trans fat included in the peanut butter these days, can increase the risk of many illness, ranging from heart disease, increased cholesterol to even cancer, if consumed for a long time, honestly.
Having said that, one on keto-diet needs to understand the difference between artificial trans fat, polyunsaturated fats and healthy fats.
Also, here is one more warning, which goes through all the recipes that has peanuts. If you are allergic, please give it a pass.

Is Peanut Butter High in Carbs?
Now that we know the goodness of peanut butter, we might believe that there cannot be much bad in it which is partially correct. Boosting your energy and metabolism for a proper weight you are desiring, peanut butter allures you into taking it in the keto-diet, however, one needs to know if it is actually keto-friendly or not.
With the amazing taste it carries, peanut butter is too good to limit it to just two spoons. Just a spoon more won't hurt – is what you would think every time you scoop from a bottle. But beware! That extra spoon you give in to, will bring along calories that won't really suit your ketogenic-diet. And like we say, anything in moderation is the best way to go about it.
Okay, what if we toldyou that you can keep a check on your intake for the day and add in that extra spoon you've been drooling over? That is only possible if you can keep that extra spoon aside for the day and indulge later when you have room for more calorie, but within the recommended scale. What better than being able to have your favorite peanut butter in two meals!
Peanut butter also comes with aflatoxin (can also cause cancer) and agglutinin, and can affect your health ruthlessly if consumed for a long time frequently.Therefore, a lot of professionals and health experts don't like including peanut butter in the Ketogenic-diet in the list.
What is the Best Peanut Butter for Keto Diet?
Peanuts are generally not recommended in the Keto-diet, though they claim to be high in fat. But, controverting that, peanut butter makes amazing smoothies and quick snacks with healthy fats to offer (if home-made or unprocessed). So, how do we exclude it from the diet plan?
To support the above, peanut butter also carries adequate magnesium to help the dieters from suffering the much feared 'keto-flu'.
Keto Recipes with Peanut Butter
This amazing butter is one good way to start your morning or relax for a snack in the evening, and if taken in moderation, will provide you with much more than you were thinking. Allow us to reveal one more amazing fact – you don't need to take a spoon every time you want to use your peanut butter over a food. In fact you can make a recipe out of it and eat as a meal as well.

We have few recipes for you to try out if you haven't heard of them yet. These will give you a nice peanut butter feel and fat content too!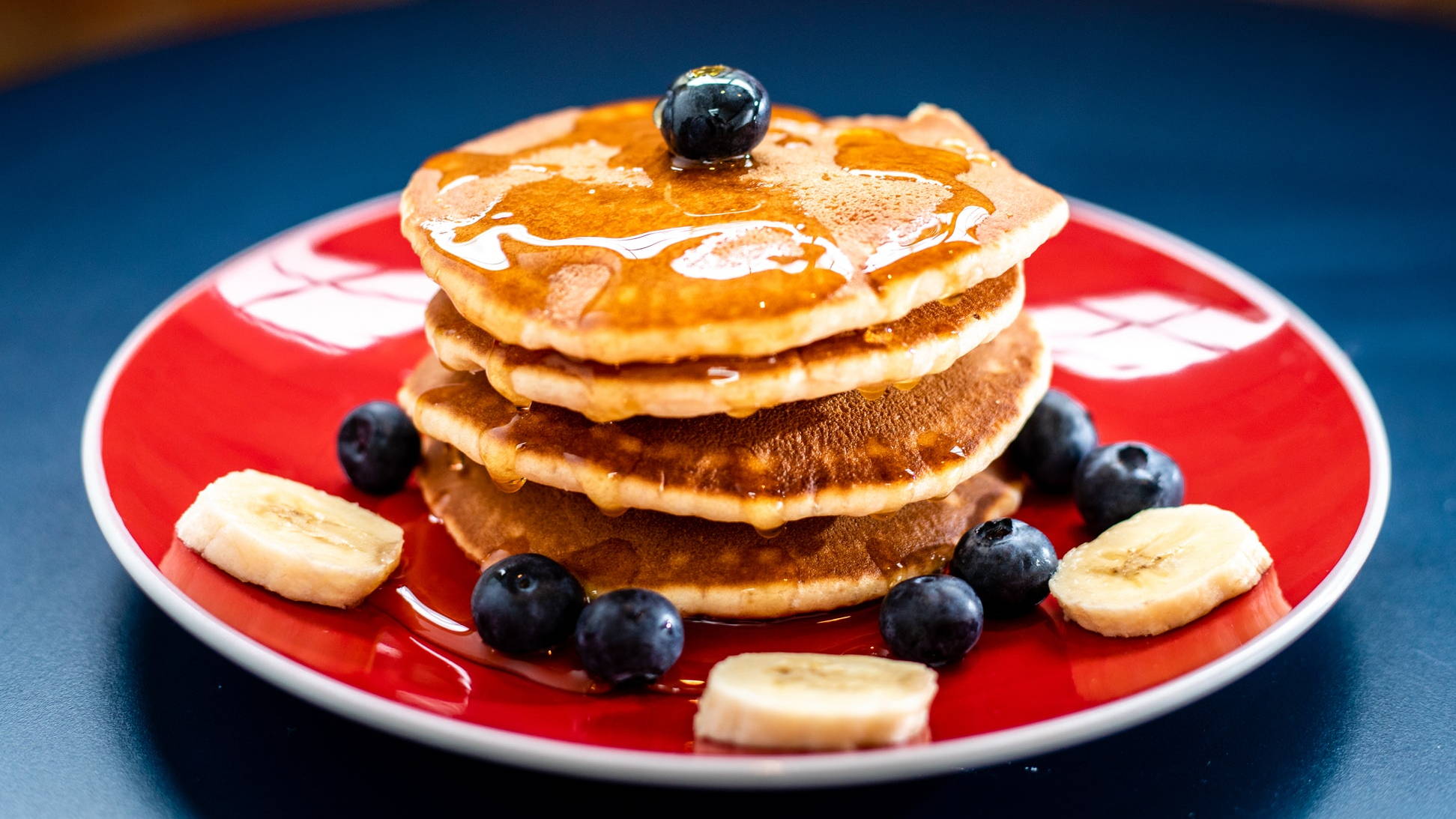 Love pancakes? Most of us do, and some of us don't. Never mind, we are going to try something different from the shared recipes, that will make your keto-diet look so, non-keto types. Also, feeding this to your family members who aren't dieting will save you time from making two types of breakfasts.

This recipe is going to include flaxseed, but honestly, that needn't be worried about. The taste doesn't even come barging in your mouth against the peanut.
2 tbsp. of Peanut butter

2 Eggs (large)

4 tbsp. flaxseed

4 tbsp. whipped cream (heavy)

2 tbsp. Maple syrup (optional)

1 tbsp. Butter (for cooking)
Take a bowl and mix everything together

Grease the pan with butter and place it over medium-low flame.

Pour in the batter when the pan is hot

Cook it until the edges turn brown and the surface shows bubbles

Turn it upside down and let the other side cook too for about a minute or so

Top it with butter and It is optional to use maple syrup as well
---
Low Carb Peanut Butter Cookies:
Being on a Keto-diet, you miss on so many things that you loved before taking up the challenge. And most of all, if you are a cookie-lover, you are expected to feel bad about looking at them every time, and putting it back in the box.
Well, no more!
We have a special recipe that you can add to your book and eat each one, without feeling guilty about it. But yes, remember not to overeat (that's a tough job), though these cookies contain only about 9g of net carbs in 100g. You definitely need to check your chart.
¾ cup of Peanut butter (sugar-free)

1 Egg (large)

2/3 cup of Erythritol (powdered)

¼ cup of Butter

½ tsp. Salt

½ tsp. Vanilla extract
Preheat your oven to 355°F

Mix everything else in a large bowl, well enough for a soft dough

Dice them and roll into balls, sizing of your choice

Use a fork to press the balls slightly, and then use the bottom of a flat to press it for a perfect cookie shape

Bake these for about 15 – 20 minutes, till they are slightly brown

Let it sit on the baking tray till they cool off a bit, else picking them while hot might lead to cracking and breaking
---
Before we start off with the recipe sharing, we would like you to know about peanut fat bombs, if you didn't already.
Fat bombs are commonly intended to serve people who are looking at adding healthier fats and less carbs in their diet (apt for keto). These are little packs of healthy fats, seeds and nuts.

Generally, fat bombs are frozen to create either mini-muffins or sticks as a snack, to provide energy when you get those hunger pangs, or even during the day. And since these are quite low in carbs, they fit very well in the Keto-diet.
Peanut butter fat bombs can be stored in the freezer longer than 5-6 days, so you can keep them as a rescuer when you seriously need something to kill your cravings. Also, this recipe is not going to take more than 5 minutes!
2/3 cup of unroasted Peanut butter (sugar-free)

½ cup of Solid Coconut oil

1 tsp. Cinnamon (ground to powder)

¼ tsp. Salt (sea)

1 tbsp. Maple syrup

2 tsp. Vanilla extract

Sea salt (coarse for topping)

Dark Chocolate (optional)
Use paper liners over the muffin tins

Take a large bowl to combine the raw peanut butter and solid coconut oil and microwave occasionally to mix and and melt it completely

To this, add cinnamon, salt, vanilla extract and the maple syrup, and whisk it until you know its well combined

Evenly distribute the paste into the muffin tins and sprinkle the sea salt you kept aside

Freeze them for about an hour or more and then take them out. Using grated dark chocolate over these is optional
---
Keto Peanut Butter Mousse:
Now here a bonus recipe for you, that you might have never thought of considering in the first go, given the name – Peanut butter mousse!
This cup of low-carb, gluten free dessert is going to make you thank the creator. It takes only 5 minutes to prepare it and what more would you want, when you have a dessert, though you're on a Ketogenic-diet.
We think our love for desserts die right when we know we need to skip it for good; but to be honest, it doesn't really go off easily. Every time you look at someone enjoying their share of a dessert, you just gulp down, comfort yourself and shake your head. But no more!
This little dessert is going to give you 30g fat and only 4g carb per serving… Yayy!
113g Cream cheese

1 tbsp. Peanut butter (sugar-free)

½ cup of Whipping cream (heavy)

½ tsp. Vanilla extract

8-10 drops Stevia extract (for sweetening)
Take a bowl and whip the cream enough to make it thick, using a hand mixer

Using another bowl, beat the peanut butter, cream cheese, stevia and vanilla extract till it turns creamy and smooth

Add the whipped cream to the above mixture and mix for about one minute till the whole thing turns light and fluffy


There you go, a nice dessert for you to show off whenever you feel down and deprived of sweetness. You can store it in the refrigerator for about a week.
---
JOIN THE KHC CLUB FOR KETO ARTICLES AND RECIPES
Thanks For Signing Up! We'll Be In Touch :)
This field is required
This field is required