Track Your Progress With Ease
KHC Y BODY MEASURING TAPE
FAST SHIPPING:
1-3 Days Delivery
Our uniquely designed Perfect Waist Tape helps you easily and accurately take waist and body circumference measurements for yourself and others. Non-stretch fiberglass fabric tape is fitted with a peg at one end. Simply loop tape around the body and place the peg into the round opening on the opposite end of the case. Then push the retract button, which always provides the same tension around the body for accuracy. Now your hands are free to record measurements.
✓ Body tape measure - This includes a KHC Tape Measure to measure any body part easily
✓ Push button retraction and pin lock feature - to get the most accurate and snug readings the pin locks into place and you can retract tape to get the best measurements.
✓ Ergonomic and stylish design - A stylish design as well as the easy one-handed design for comfort
✓ Guaranteed - We are confident in our product and therefore guarantee it. If for some reason you are unhappy with it we will take it back. (Within 1 year from purchase)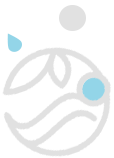 Frequently Asked Questions
A: The KHC M3 can be used any time of the day. We suggest testing in the mornings during a fasted state to track your base line readings. Then as the day progresses you can check again to see how certain activities or foods effect your results.  
A: Ketones tend to sit at the bottom of our lungs, so you must blow gently from the end of your breath and take a light/medium breath before testing to get the majority of the ketones out.
Q: How do I know if I'm in ketosis?
A: The optimal state of ketosis for most people happens around score .02 and above. Consider your body primed for burning fat and loosing weight.
Q: Is my order processing 100% secure?
A: Ordering from Keto Health Care is 100% safe and secure so you can rest easy. Your personal details are never shared, sold or rented to anyone either.
Q: What is the cost of shipping?
A: We offer free shipping anywhere in the US for orders $60 and above.
Q: When will my order ship?
A: Our goal is to have your KHC product with you as soon as possible.
Orders normally ship within 1 business day. Orders placed on the weekend or a holiday will be queued up for the next business day to be processed.
We ship with a variety of carriers including UPS, Fedex and USPS.
Shipments are typically delivered in 2-3 business days once shipped.
Q: Do you ship internationally/ outside of the US? What is the cost?
A: We do. International shipments are shipped via USPS or Fedex. On average most destinations are reached in 4-9 business days.
Q: What is your Return Policy?
A: We offer a 30 day guarantee. Please contact us for return requests at our support desk. Order discrepancies and damages must be reported immediately but no later than fourteen (14) days after receipt of goods.
A: You can either email us at support@ketohc.com or call us at 1-888-258-7582 .