Measure With Digital Accuracy
KHC DIGITAL BODY FAT CALIPER
FAST SHIPPING:
1-3 Days Delivery
DETERMINE YOUR BODY FAT WITH DIGITAL ACCURACY
This inexpensive Body Fat Caliper shows the results in digital form and are easy to use in the privacy of your home with superior accuracy and reliability.
IT'S SCIENCE, IT'S SIMPLE  
✓ The "skin fold" method measures your body fat percentage by pinching your fat with your fingers, then measuring the thickness with a body fat detector.
✓ Since the majority of fat on the body is located directly under the skin, this Body Fat Detector is a very efficient and practical way to measure your body fat.
✓ The Bottom line is, the skin fold is hands down the most effective, accurate, practical method to measure and track your body fat percentage.
✓ This standard skinfold body fat detector with high precision is good for research, clinical and home applications.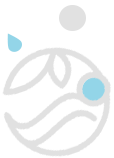 Body fat digital caliper calculator range: 0-50 mm/0-2"; resolution: 0.1 mm/0.01"

Accurate measurement & fast reading:digital accuracy with LCD display.

Material:Eco-friendly and durable for a long time use.

The body fat caliper digital calculator is powered by 1 x CR2032 Battery (included).
Q: What is the cost of shipping?
A: We offer free shipping anywhere in the US for orders $60 and above.
Q: When will my order ship?
A: Our goal is to have your KHC product with you as soon as possible.
Orders normally ship within 1 business day. Orders placed on the weekend or a holiday will be queued up for the next business day to be processed.
We ship with a variety of carriers including UPS, Fedex and USPS.
Shipments are typically delivered in 2-3 business days once shipped.
Q: Do you ship internationally/ outside of the US? What is the cost?
A: We do. International shipments are shipped via USPS or Fedex. On average most destinations are reached in 4-9 business days.
Q: What is your Return Policy?
A: We offer a 30 day guarantee. Please contact us for return requests at our support desk. Order discrepancies and damages must be reported immediately but no later than fourteen (14) days after receipt of goods.
A: You can either email us at support@ketohc.com or call us at 1-888-258-7582 .