33 Wholefood Keto Recipes
KHC KETO RECIPE EBOOK VOLUME 1
SHIPPED FROM USA
(2-3 Days Delivery)
TURN YOUR BODY INTO A FAT BURNING MACHINE
KHC Keto Recipe Ebook Volume 1
The KHC Keto Recipe ebook shows you how to prepare mouthwatering whole foods–based, paleo-friendly, ketogenic diet recipes.
Eating Keto foods regularly puts your body into a state of nutritional ketosis and turns it into a fat burning machine and much more. Experience....
Weight Loss

Balanced Cholesterol

Balanced Glucose and Insulin Levels

Increased Energy

Increased Mental Clarity

Decreased Food Cravings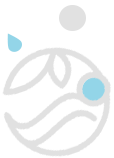 33 Delicious Wholefood Recipes
The KHC Recipe ebook is packed with amazing keto recipes that will lead to a state of nutritional ketosis. Your body will burn fat for energy instead of glucose. Don't wait, start eating Keto TODAY and experience the weight loss, increased energy and confidence, regulated metabolism, and improved health without the need to radically reduce calories.

Who would of thought that a diet that's high in natural, healthy fats can actually help your body burn fat! And that's the truth! For far too long we've blamed dietary fat for weight gain and health problems.

The secret behind the ketogenic diet is to cut back on carbs as you get more of your calories from healthy fats that leads to losing weight, feeling strong and energetic without feeling hungry or deprived.
A Sneak Peak Of What's Inside...